Showcasing the world-first premium cordless vacuum cleaner collection, LG's CordZeroTM.
They offer a powerful and convenient cleaning experience with zero obstacles, zero limits and zero time wasted (;0).
I had my chance to experience the LG CordZero™ Canister when I get some household chores done. Though I am not a firm believer of vacuum cleaners, the reason was partly cause I had to drag the whole bulky machine around when I need to do a simple clean up in one area. I know of those handheld or or upright stand vacuum but the power was never strong enough and I would instead choose to sweep the floor manually (talk about being exasperated here). Imagine the efficiency and newly defined user experience that I had with the LG CordZero™ Canister!


The CordZero™Canister can pick up dust and dirt effectively with greater ease. I also do not need to repeatedly reach down to the power socket to plug in and unplug the cord. Furthermore, moving from room to room was super convenient- there was no tangling, pulling or frustration. In just a short time, my chores were done!




This reminded me also when vacuuming my car with a handheld vacuum, it mostly renders my effort wasted as the power is never enough to suck up dirt and I spent so much on that vacuum 😦
The CordZero
™Canister is powered by LG Chemical's innovative built-in lithium-ion battery Powerpack
™80V. With such high efficiency battery, it offers powerful suction and will last for up to 40 minutes in regular mode. Buoyed by a 
plus key feature which is the Smart Inverter Motor
™, it boasts a cleaning performance that is 9.3% better than that of a conventional 2000 watt corded vacuum cleaner. The brushless 
Smart Inverter Motor
™operates on frictionless magnetic power and has an extended lifespan of 1,000 hours backed by a 10-year warranty.
Equipped with LG's proprietary KOMPRESSOR™ technology, the world's first motorized dust compression system. The LG CordZero™ Canister is able to suck up dust and dirt, compressing the collected debris into easy-to-manage wedges inside the vacuum's bagless bin. CordZero™ Canister also implements a HEPA 14 filter that traps up to 99.99% potentially harmful dust particles and expels clean air to keep indoor environment clean.

Now the next main selling point to me apart from it being just cordless will be:
Robosense™ Technology, offering Smart effortless movement. Remember when I said that I dislike dragging a conventional vacuum and trying to clean each room while I do so, now LG have come up with one-of-a-kind Robosense™ Technology. It can follow the trajectory of the user's movement while it is in use. The Automatic Location Recognition technology and Active following wheel technology incorporates four interconnected sensors on the body and handle to monitor and maintain a distance of 100cm from the user.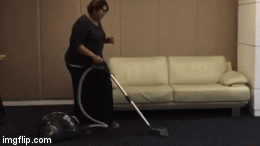 Enjoy Smart Living at its best!

In summary, LG CordZero™ Canister (model: VR94070NCAQ) features:
– Powerpack™80V
– Smart inverter Motor™
– RoboSense™
– KOMPRESSOR™ technology
– HEPA 14 Filter
– Prolonged running time (on regular mode) is 40 minutes
– Price: S$1,119

LG CordZero™series are now available at Audio House, Best Denki, Courts, Gain City, Harvey Norman, Mega Discount Store and other LG-authorised resellers. 
Do remember to follow me on my social media:
Twitter: @ zsiti
Instagram: @ zsiti_
Facebook: @ sitishyuhaila
Till we meet again, this has been zsiti.
Peace!